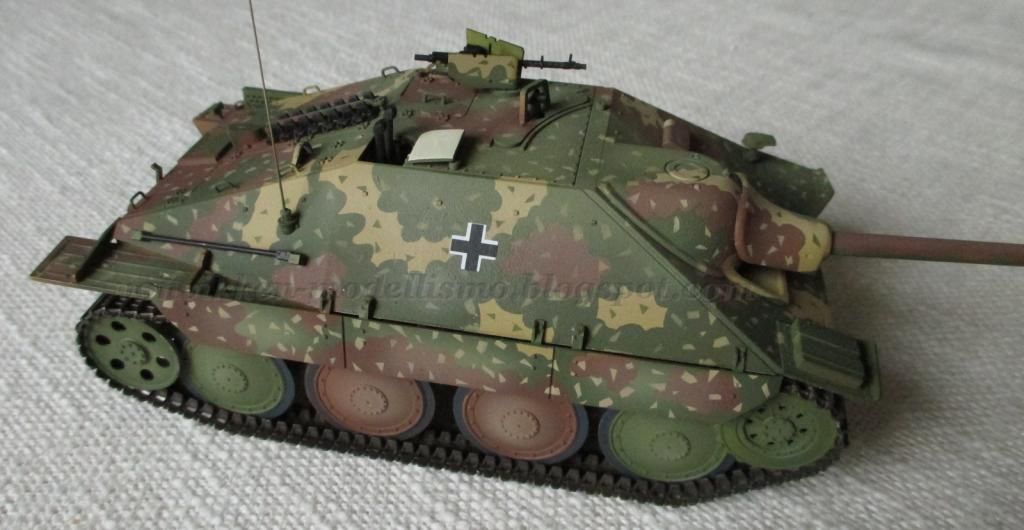 In questo kit era inclusa una pratica maschera per creare una mimetica di tipo "ambush", che ha reso molto semplice il lavoro di colorazione.
This kit came with an handy mask used to paint an "ambush" camo scheme, which made the coloring phase very simple.
Lo schema proposto dalle istruzioni è la solita combinazione di giallo scuro ("Dunkelgelb"), verde oliva ("Olivgrün") e marrone rossastro ("Rotbraun") in chiazze dai bordi tondeggianti e definiti, con sovrapposti dei triangolini in giallo o verde. Essa è chiaramente visibile in questa foto d'epoca:
The scheme proposed by the instructions is the common combination of dark yellow ("Dunkelgelb"), olive green ("Olivgrün") and red brown ("Rotbraun"), in patches with solid rounded borders overlapped with yellow and green small triangles. It's clearly visible in the following historical photo: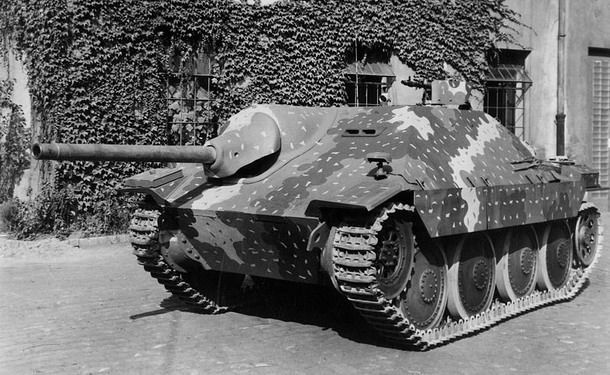 (for discussion only)
La colorazione, dopo la mano iniziale di primer, è stata effettuata in fasi successive. Ogni fase di pittura è consistita nelle applicazioni di tonalità base e schiariture, cercando di applicare queste ultime nelle zone adiacenti di colori diversi, per dare un'impressione di uniformità.
The painting, after an initial coat of primer, has been performed in several phases. Each phase consisted in the application of base and lighter shades, trying to apply the latters in adjacent areas, thus giving an even look.
Potete osservare il risultato finale nelle seguenti foto.
You can see the final look in the following photos.