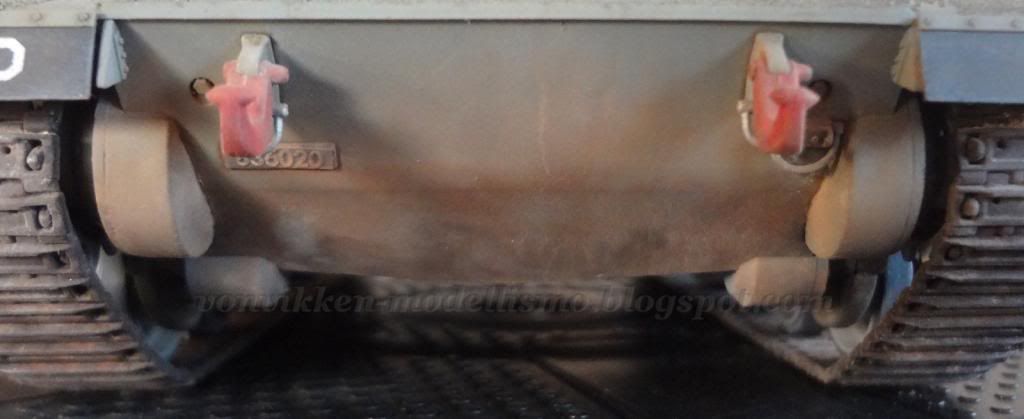 I pigmenti sono un metodo semplice e veloce per dare un tocco di realismo in più al modello durante l'invecchiamento.
Pigments are a simple and quick method useful to get a bit more of realism to the model during the weathering stage.
Per questo modello ho deciso di limitare l'impolveramento alla parte bassa dello scafo e al treno di rotolamento. Benché nella realtà solitamente la polvere arrivi a ricoprire lo scafo e a volte persino parte della torretta, ho fatto questa scelta per non coprire i dettagli e l'effetto della colorazione. Ho tratto vagamente ispirazione dalla foto seguente.
For this model I decided to apply the dust only to the lower hull and to the running gear. Although in the real life the dust usually covers the entire hull and sometimes even part of the turret, I chose to do so in order to not hide the details and the color effects. I took a vague inspiration from this photo.
(For discussion only)
I pigmenti che ho usato sono stati African Earth, Light Dust e Concrete, tutti della Mig. Li ho passati con un pennello morbido, con movimenti verticali sulle fiancate e sullo scafo inferiore, sfumando dal basso verso l'alto. Ho invece agito con movimenti circolari sulle ruote, fissando poi i pigmenti con trementina per dare un effetto meno "polveroso" e non nascondere troppo i dettagli. Alcune colature sullo scafo sono state simulate invece con trementina ed un pennello sottile.
I used African Earth, Light Dust and Concrete pigments, all of them by Mig. I applied them with a soft paintbrush, with vertical strokes on the side panels and on the lower hull, fading them upwards. On the road wheels I acted with circular movements, fixing the pigments afterwards with turpentine in order to achieve a less "dusty" effect and to not cover too many details. I also simulated some streaks on the lower hull with a small brush soaked with turpentine.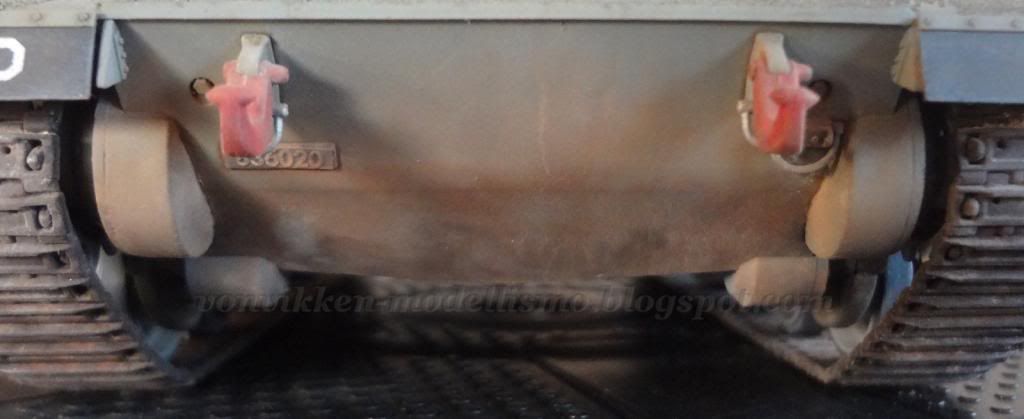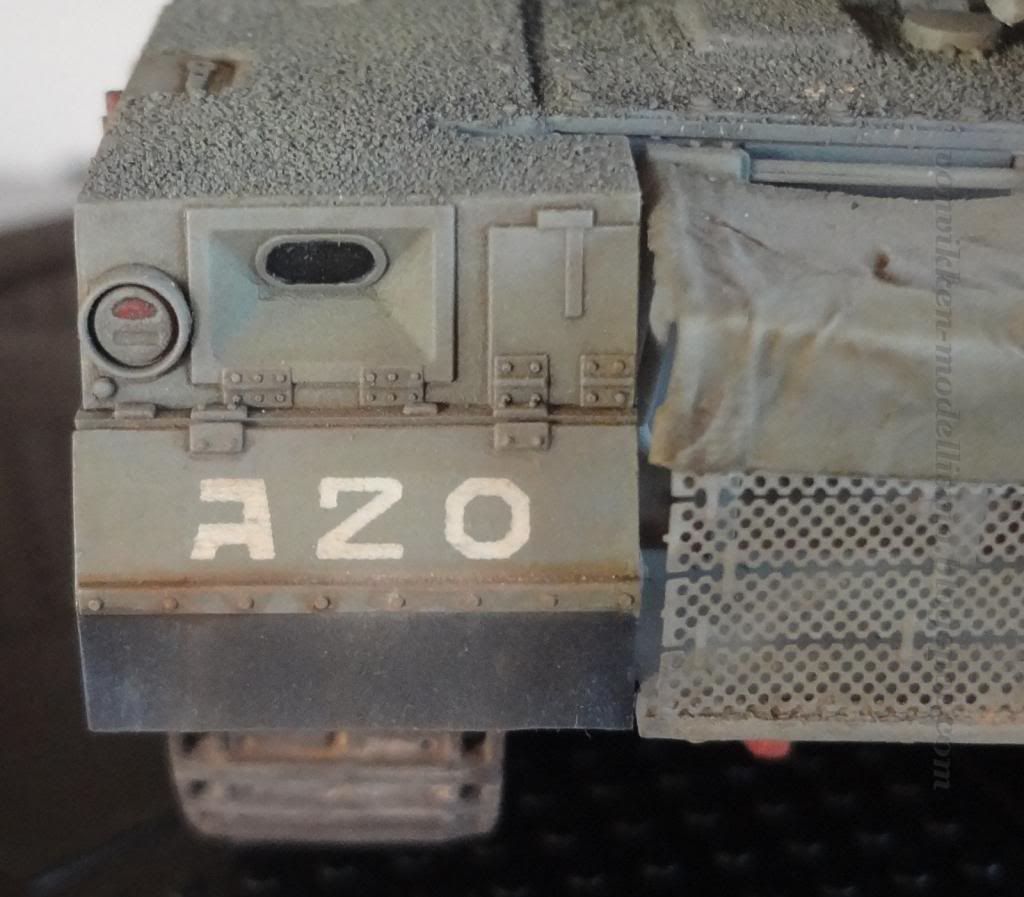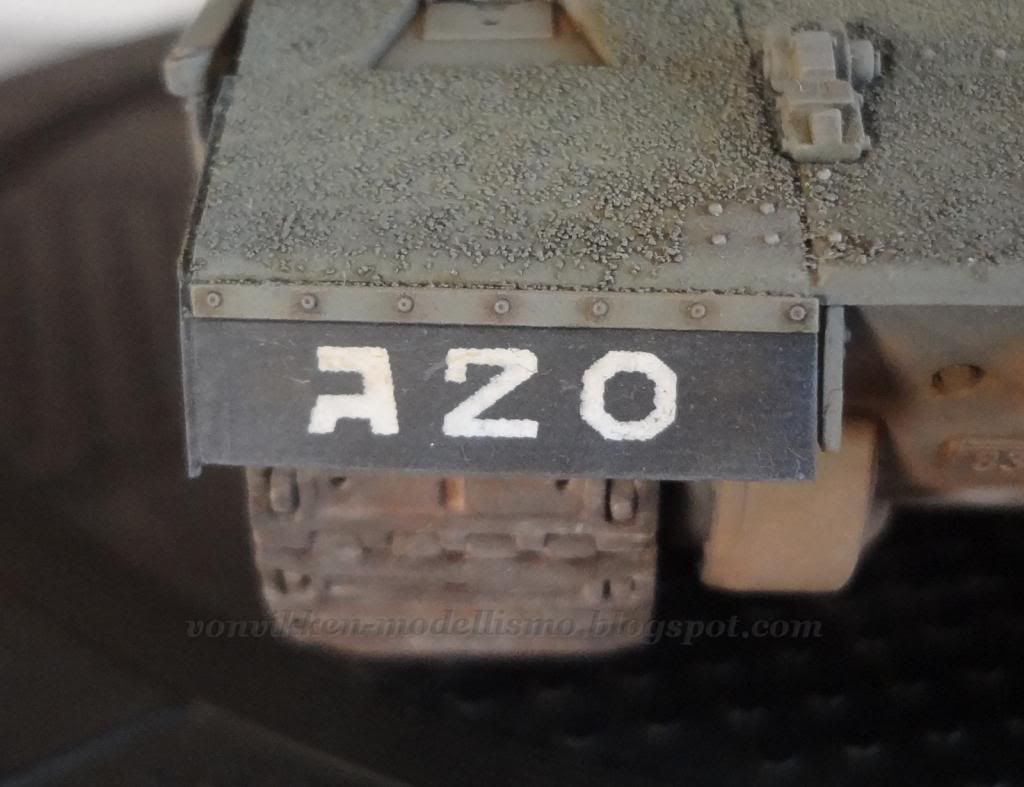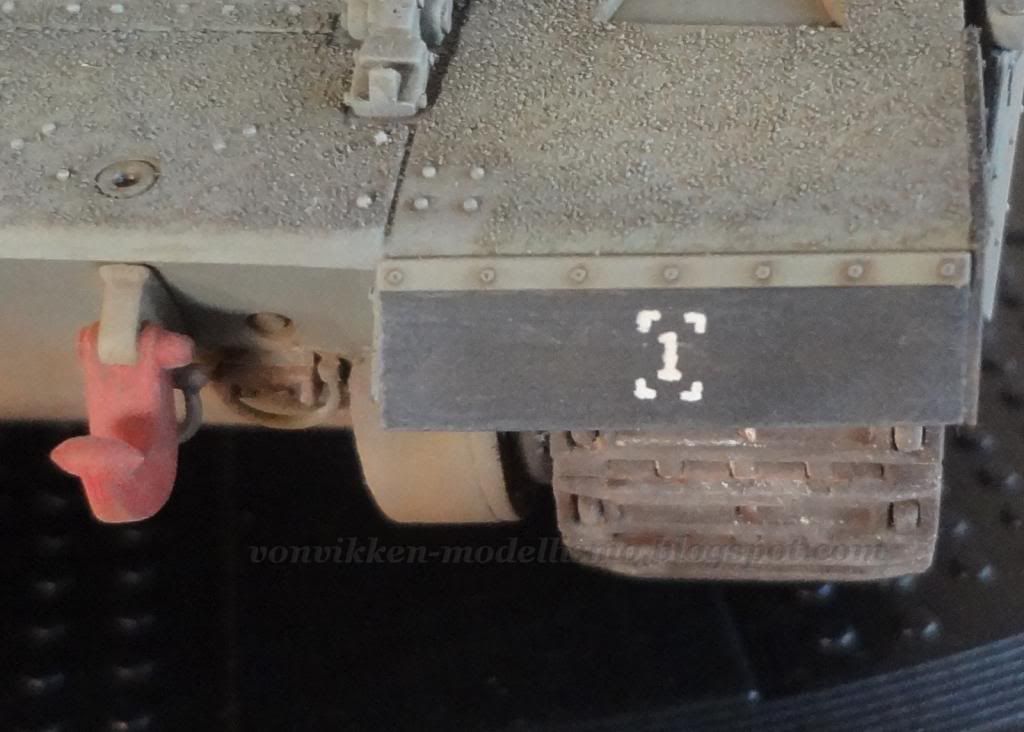 Gli stessi pigmenti sono stati applicati sui cingoli, ma solo dopo un dry-brush color acciaio sul battistrada. Come si vede nella prima foto, i cingoli dei carri moderni non arrugginiscono, a causa dell'elevato tenore di carbonio dell'acciaio di cui sono fatti.
The same pigments have been applied to the tracks, but only after a dry brushing with steel color on the treads. As shown in the first photo, modern tank tracks don't rust, owing to the high carbon content of the steel they are made of.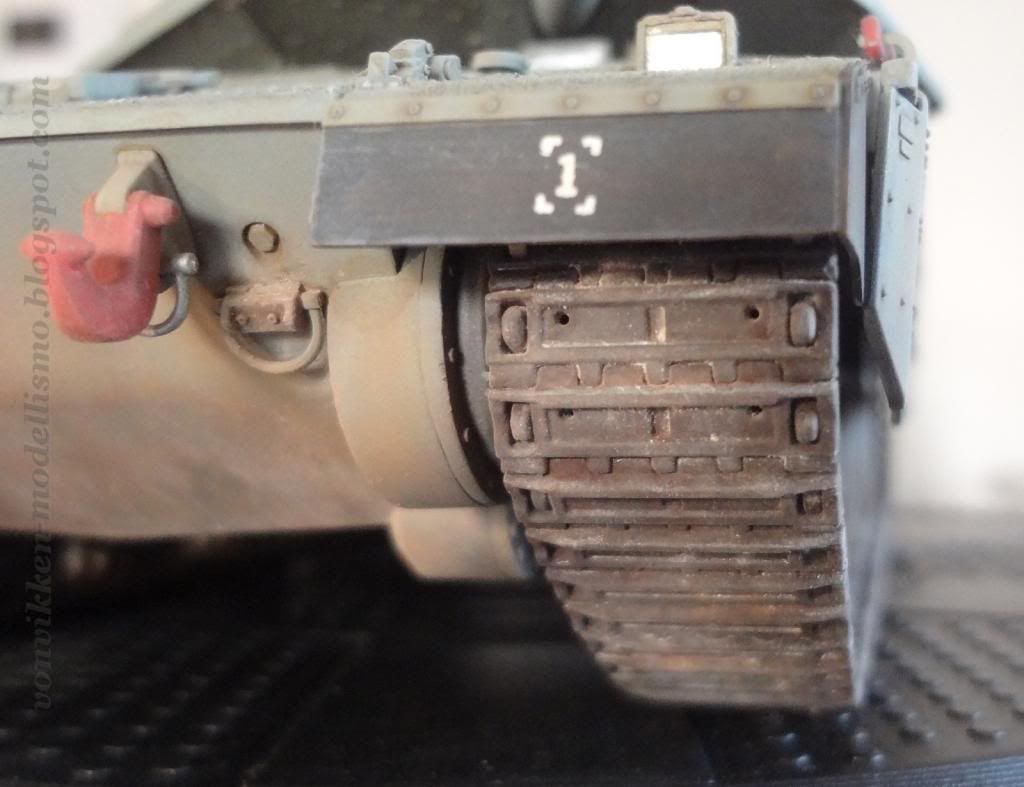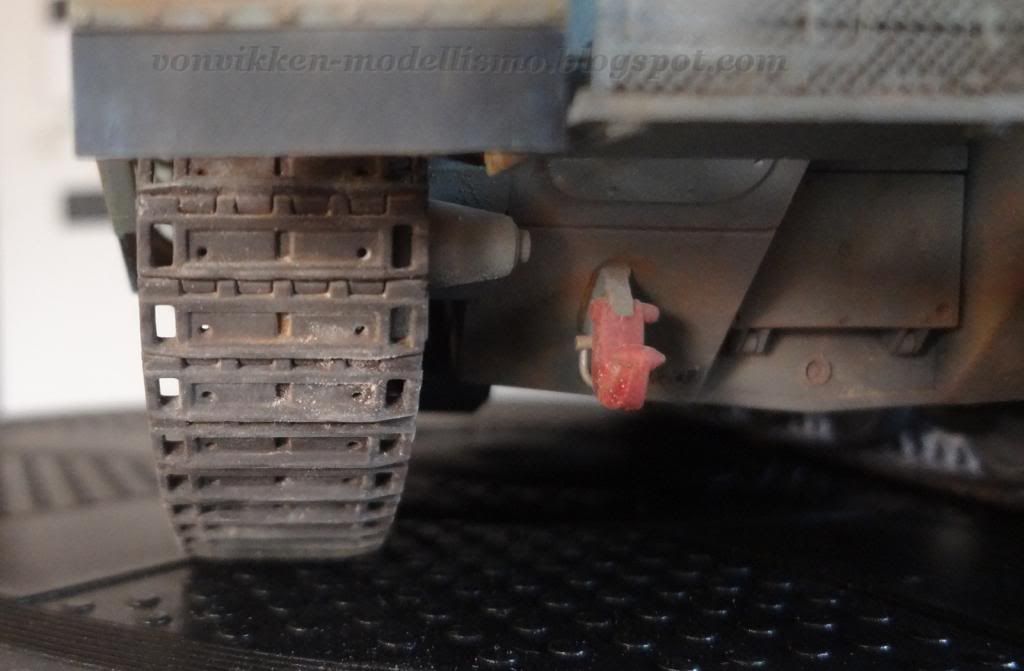 Infine, i cavi da rimorchio hanno ricevuto un dry-brush con smalti colore acciaio (Model Master 1780 Steel) e ruggine (Humbrol 113 Matt Rust), seguiti da una piccola quantità di pigmenti Industrial City Dirt e African Earth della Mig, fissati con trementina.
Finally, the tow cables have been dry brushed with Model Master 1780 Steel and Humbrol 113 Matt Rust enamels, followed by a bit of Industrial City Dirt and African Earth pigments by Mig, fixed with turpentine.