A causa della presenza delle grembiulature laterali, ho dovuto completare la pitturazione del treno di rotolamento prima di terminare il montaggio dello scafo.
Owing to the presence of side skirts, I had to paint the running gear before finishing the assembling of the hull.
Ho dipinto la parete di fondo e le sospensioni con una mano non omogenea di marrone scuro, scurendo le zone più in ombra con il nero, per dare una base per i successivi invecchiamenti. Tenere comunque presente che ben poco se ne vedrà, a montaggio ultimato.
I painted the wall and the suspensions with an inhomogeneous coat of dark brown, then I darkened the shadows with black, in order to provide a base for further weatherings. Note however that very little of it will be visible, after completing the assembling.
Le ruote, i rulli di ritorno e le ruote motrici sono state dipinte ad aerografo con colore acrilico Vallejo Dark Sea Grey (№ 991), e desaturate al centro con Dark Sea Grey schiarito con Buff, sempre Vallejo (№ 976). I bordi gommati delle ruote sono stati dipinti a pennello con un mix di nero e Dark Sea Grey, mentre quelli in acciaio dei rulli di ritorno sono stati colorati con smalto Model Master Steel (№ 1780).
Wheels, return rollers and sprockets have been airbrushed with acrylic Vallejo Dark Sea Grey paint (№ 991), then faded in the center with Dark Sea Grey lightened with Vallejo Buff (№ 976). The rubber edges of the wheels have been painted with a fine paintbrush using a mix of black and Dark Sea Grey, while the steel ones of the return rollers have been coloured with Model Master Steel enamel (№ 1780).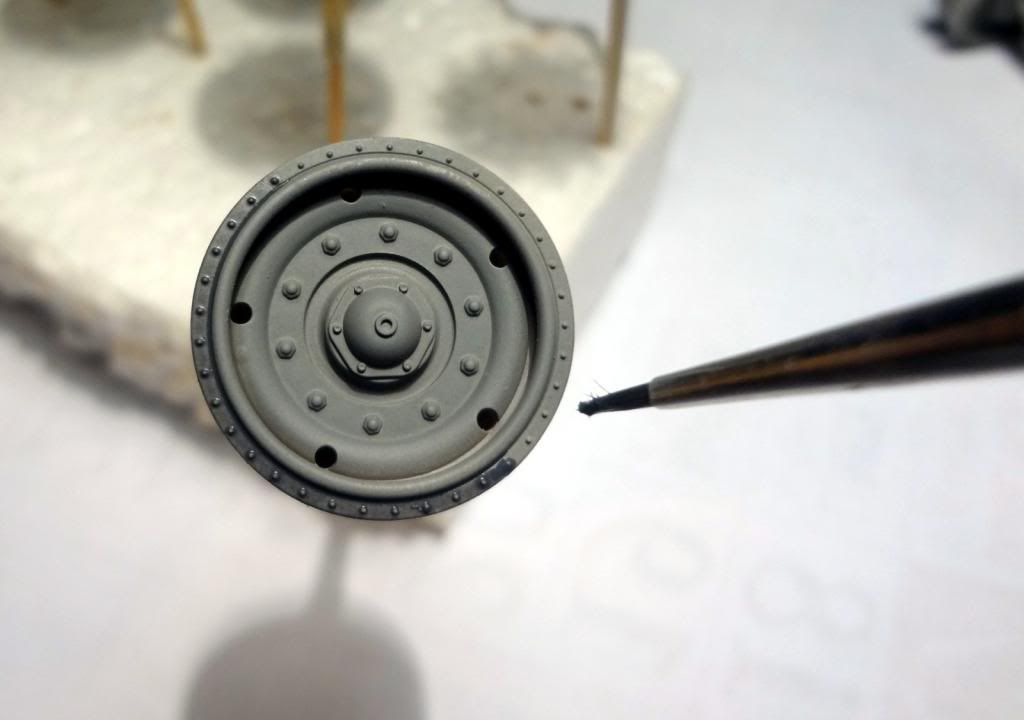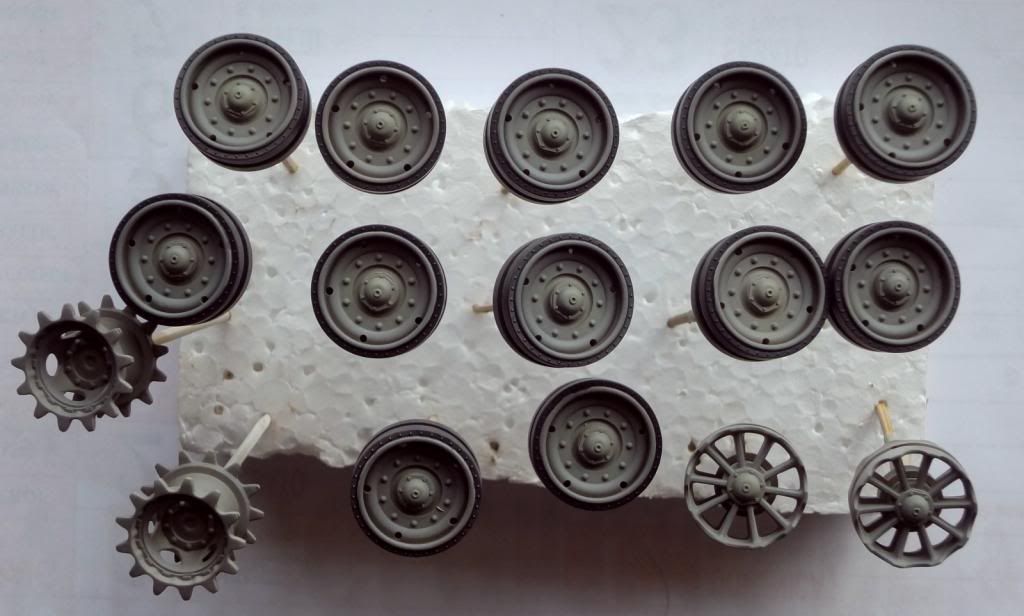 I cingoli, infine, sono stati dipinti ad aerografo in marrone molto scuro.
Finally, the tracks have been airbrushed with a very dark brown.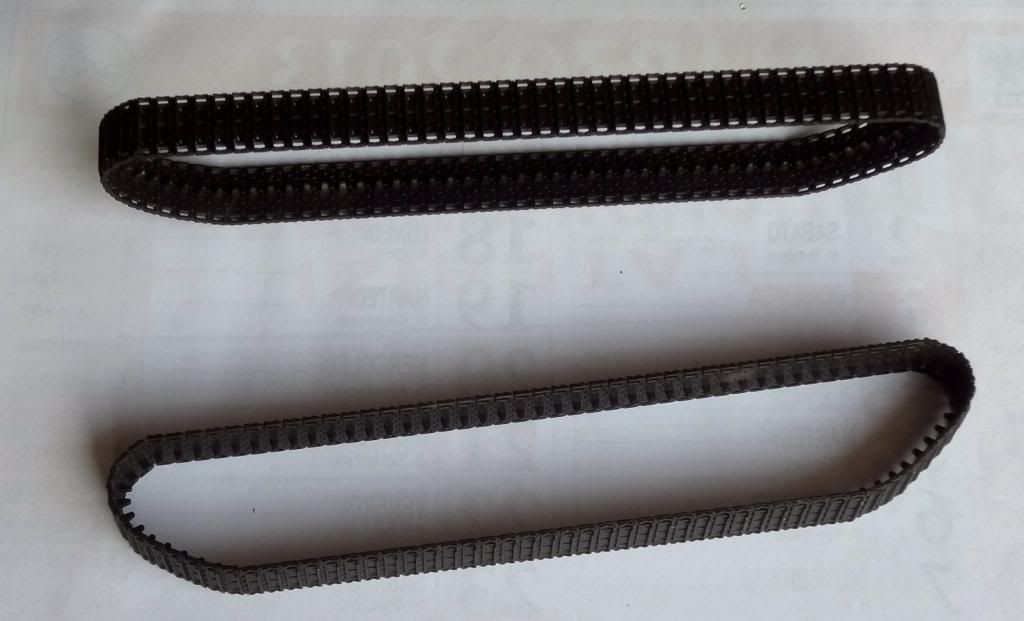 Questo è l'aspetto del treno di rotolamento completamente montato, con e senza lo scafo superiore.
This is how the fully assembled running gear looks like, with and without the upper hull.